International Feature Competition
Prizes awarded:
Grand Prize for International Feature Competition presented by TV5
Special Jury Prize for International Feature Competition
Eligible films :
-5 Dreamers and a Horse by Vahagn Khachatryan & Aren Malakyan
-Anhell69 by Theo Montoya
-Day After... by Kamar Ahmad Simon
-Dry Ground Burning by Adirley Queirós & Joana Pimenta
-Eami by Paz Encina
-The Eclipse by Nataša Urban
-Excess Will Save Us by Morgane Dziurla-Petit
-Foragers by Jumana Manna
-Herbaria by Leandro Listorti
-One Take Grace by Lindiwe Matshikiza
-Way Out Ahead of Us by Rob Rice
Jury members :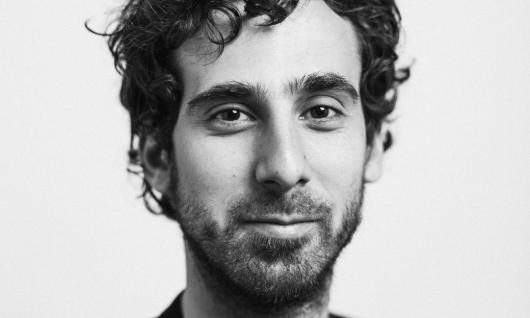 Stefan Pavlovic
Stefan Pavlovic received his Bachelor of Arts in film directing at ArtCenter College of Design in Los Angeles. His debut feature, Looking for Horses, premiered at Visions du Réel, winning the Best Film Award in the Burning Lights Competition. In 2021, Stefan was also awarded the Prins Bernhard Documentary Prize and in 2022, was part of the Berlinale Talents cohort. Stefan is one of 12 filmmakers selected by the Essay Film Studio, established by Stanislaw Liguzinski and Kuba Mikurda at the Łodz Film School in Poland.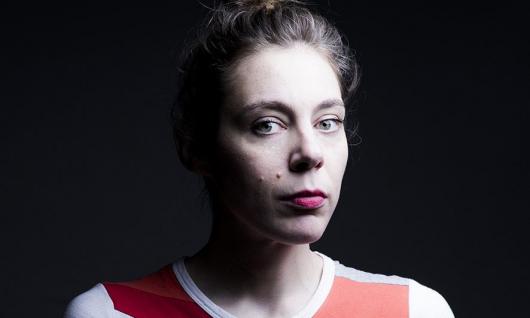 Nora Philippe
Nora Philippe is the director of EURODOC, an international training program in documentary production. She has 15 years of experience in documentary cinema as a film director (Restitution? ARTE-2021, Like Dolls, I'll Rise, Visions du réel 2018, Job Center, Please Hang On, theatrical release 2014), independent producer, and curator of film series and art exhibitions (Columbia University, 2016–2021). She has taught filmmaking and inclusion policies in the film industry at Sciences Po Lille and École des Arts-Décoratifs.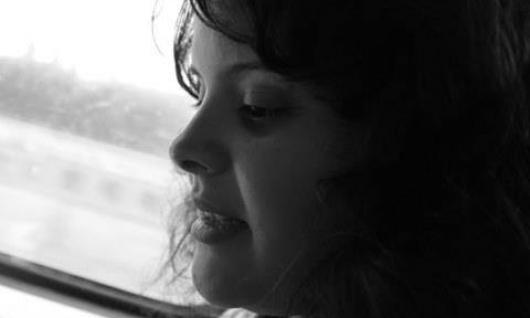 Sarah Ouazzani
A graduate of Business Administration and Cinema Studies at the University of Montréal, Sarah Ouazzani has been a programmer and independent distributor since 2012. She has lived and worked in five countries and five continents. Her passion for poetic and hybrid films led her to set up a film distribution organization in Montreal. Sarah is currently the programming director for the DOXA Documentary Film Festival.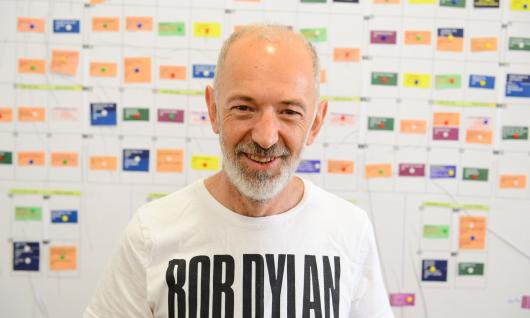 Veton Nurkollari
Veton Nurkollari is the artistic director of DokuFest, Kosovo's largest cultural event, which he co-founded in 2002. He is also one of the curators of DokuPhoto, an annual showcase of documentary photography. Since 2010, Veton has been part of the Cinema Eye Honors Nominations Committee. Veton regularly curates film programs and juries at various film festivals and is currently involved in a coaching and mentorship program for young filmmakers from Kosovo. He is a member of the European Film Academy and European Cultural Parliament.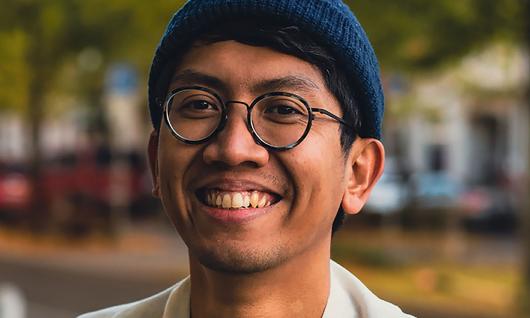 Gugi Gumilang
Since 2021, Gugi Gumilang has been the executive director at In-Docs, a non-profit organization behind Docs by the Sea and Good Pitch Indonesia. His professional interests mainly centre around film projects with societal impacts. He aims to increase In-Docs' global presence by sharing unknown stories with the largest audience possible. He has served as a juror for several international film festivals, including DOK Leipzig, Sunny Side of the Doc and Cannes Docs.
National Feature Competition & New Visions Competition
Prizes Awarded :
Grand Prize for National Feature Competition presented by PRIM
Special Jury Prize for National Feature Competition presented by Grandé Studios
New Visions Award presented by SCAM and Post-Moderne
Eligible films / National Feature Competition :
- Concrete Valley by Antoine Bourges
- The Dependents by Sofía Brockenshire
- Geographies of Solitude by Jacquelyn Mills
- J'ai placé ma mère by Denys Desjardins
- My Two Voices by Lina Rodriguez
- ROJEK by Zaynê Akyol
- Self-Portrait by Joële Walinga
Eligible films / New Visions Competition :
- back home by Nisha Platzer
- L'île de Sukwan by Perihan Incegöz & Jonathan Tremblay
- Jouvencelles by Fanie Pelletier
- Veranada by Dominique Chaumont
Jury members :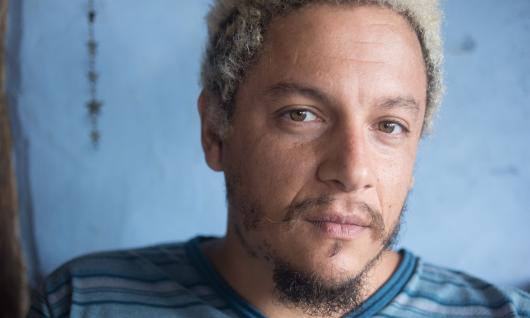 Juliano Gomes
Juliano Gomes is a film critic and programmer based in Rio de Janeiro, Brazil. As well as having worked as a programmer for Sheffield DocFest (2020–2021), he is co-editor in chief of the Brazilian online magazine Revista Cinética, which specializes in film criticism.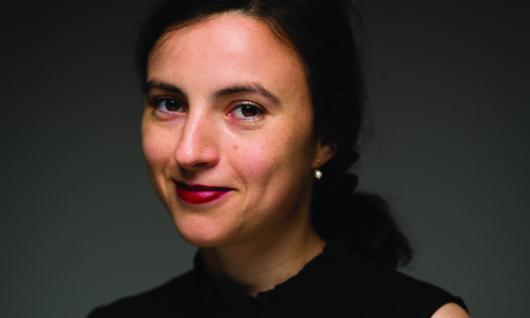 Sophie Bédard Marcotte
Sophie Bédard Marcotte is a Montreal-based filmmaker. Her intimate films oscillate between documentary and fiction, portraying characters on a quest for meaning with humor and fantasy. L.A. Tea Time, her latest feature film, has screened at several international festivals, including Visions du Réel, IDFA, the New York Independent Film Festival, and Hot Docs.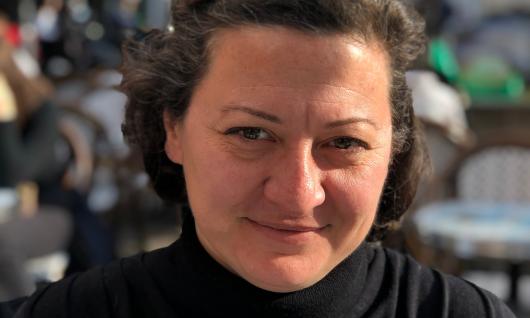 Diana El Jeiroudi
Known for her film Republic of Silence (Venice Film Festival 2021), Diana El Jeiroudi is an award-winning filmmaker responsible for several initiatives and programs to support independent and creative cinema, such as the DOX BOX film festival in Syria and the DOX BOX creative support association in Germany. A member of various international film academies, she is the CEO and producer at No Nation Films, facilitates workshops and juries for film festivals and bursaries.
Short and Medium-Length Competitions
Prizes Awarded :
Best International Short or Medium-Length presented by Urbania
Best National Short or Medium-Length presented by Télé-Québec | La Fabrique culturelle and SLA Location
Special Jury Prize, National Short or Medium-Length Film presented by Paraloeil
Eligible films / International Short and Medium-Length Competition :
- L'Arche by Amira Louadah
- Churchill, Polar Bear Town by Annabelle Amoros
- Fuku Nashi by Julie Sando
- Laboratory NO.2 by Edris Abdi & Awara Omer
- Mulika by Maisha Maene
- Nazarbazi by Maryam Tafakory
- No star by Tana Gilbert Fernández
- Nothing To See Here by Nicolas Bouchez
- Nowhere to Go but Everywhere by Erik Shirai & Masako Tsumura
- Ptitsa by Alina Maksimenko
- Seasick by João Vieira Torres
- Strigov by Barbora Bereznáková
- urban solutions by Arne Hector & Vinícius Lopes & Luciana Mazeto & Minze Tummescheit
- Will You Look at Me by Shuli Huang
Eligible films / National Short and Medium-Length Competition :
- Blue Garden by Natalie Murao
- Change of Scenery by Noa Blanche Beschorner
- Le chant de la nuit by Félix Lamarche
- Cloud Gate 2 by OK Pedersen
- Forêts by Simon Plouffe
- Infinite Distances by Pablo Alvarez Mesa
- Landscape Suspended by Naghmeh Abbasi
- The Longest Day of the Year de Frank Varga
- Manitushiss by Réal Junior Leblanc
- Mecánicos piratas de Lima by Carlos Ferrand
- Ode to Loneliness by Rawane Nassif
- One Home to Another by Dominique van Olm
- Le spectre visible by Maxime Corbeil-Perron & Sarah Seené
- Summer Nights by Virgile Ratelle
- Yvon / L'Éternel by Benoit Massé
- Zug Island by Nicolas Lachapelle
Jury members :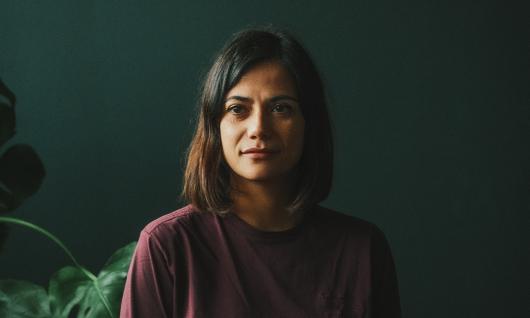 Caroline Bergoin
Caroline Bergoin is an independent producer based in Montreal. After attending the École nationale des Beaux-Arts in France, she studied documentary production at the Institut de l'image et du son de Montréal (INIS). Her first feature film L'amour à la plage marked the start of her career. Distributed in festivals and theaters by EyeSteelFilms, it was also broadcasted on France 2 and Radio-Canada and was a finalist for the Gémeaux awards (Best Documentary Program - History and Society) in 2020. Today she brings her love of creative challenges to her projects, which range from fiction to documentary and is dedicated to the development and production of feature films and documentary series.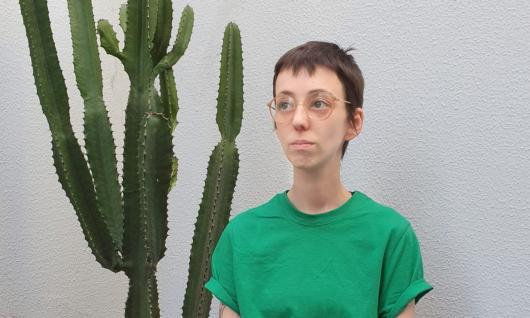 Camila Macedo
Camila Macedo is a programmer, researcher and filmmaker from Curitiba, Brazil. She is a Ph.D. candidate at the Federal University of Paraná and holds a bachelor's in Cinema and Video at the State University of Paraná. Since 2018, Camila has been part of the curatorial team of Olhar de Cinema - Curitiba International Film Festival. She has also worked for Cinefantasy (São Paulo), FIDÉ Brasil (Curitiba) and Cineclube Solax (Curitiba) as a programmer.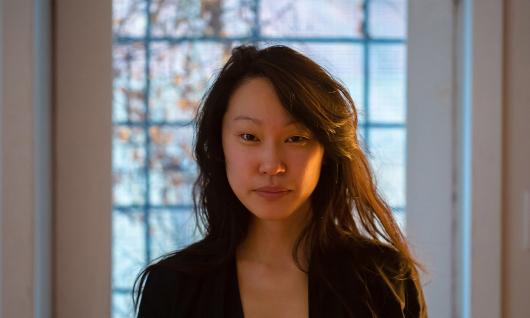 Emily Gan
Emily Gan is a photographer, editor and filmmaker from Montreal. In 2019, she co-founded Downtown Balat with filmmaker and singer/songwriter Daniel Isaiah Schachter. Under this company, she has produced two features and one short film. Alongside her film projects, she also sits on the board of directors at PRIM and teaches yoga at Naada Yoga studio. Emily received the Emerging Canadian Filmmaker Award at Hot Docs in 2019 for her film Cavebirds.
Magnus Isacsson Award
Marie Boti
Lamia Chraibi
Jocelyne Clarke
Mireille Dansereau
Alexandra Guité
Amy Miller
Student Jury Award
Student Jury
The RIDM student jury was inaugurated in 2014. The jury of six students from cegeps in the Greater Montreal area will present an award to a film from the National Competition. The winning film will then be shown in the participating cegeps.
This initiative is part of the RIDM's Youth Program, which includes a variety of outreach and awareness activities.
Women Inmate Jury Award
This initiative, a first in Quebec when launched by the RIDM in 2011, is operated in partnership with Telefilm Canada, the Quebec chapter of the Elizabeth Fry Society and the Entente sur le développement culturel de Montréal conclue entre la Ville de Montréal et le gouvernement du Québec.
Women Inmate Jury
The women inmates' jury is composed of seven inmates of the Joliette Institution, the only federal women's penitentiary in Quebec. They will name their favourite documentary from among seven films in this year's festival.
People's Choice Award
Given to the audience's favorite documentary from all the films in the official selection.