Boards members
Every year, it's a true joy to discover the full program for the Montreal International Documentary Festival. It allows us to take stock of the very best in documentary filmmaking from here and abroad. We are granted access to worlds both familiar and completely unknown to us. Confronting reality with nuance and sensitivity takes enormous courage. We salute the fearlessness of this year's filmmakers, as well as the members of their crews. Thank you for allowing us to travel, reflect and grow, and for the opportunity to grapple more bravely with reality.
The Board of Directors would like to thank the entire RIDM and Forum team for their talent, passion, and dedication in delivering this outstanding 26th edition.
Enjoy the festival!


Executive Director
Welcome to the 26th edition of the Montreal International Documentary Festival.
When RIDM was founded, its aim was to shed light on the many facets and complexities of humankind through socially minded and artistically accomplished documentary filmmaking. While this commitment remains the driving force of our mission, there's no denying that the global landscape has since evolved at a dizzying pace.
A significant portion of our society continues to cluster into bubbles, exacerbating our political divisions – the result of the social media revolution. And now artificial intelligence is bursting onto the scene at just the right time to trigger new disruptions in the way we live, think, and create. More than ever, documentary films are proving to be invaluable tools for navigating the complexities of our everyday lives. The need to break down barriers and come together has never been greater. In organizing an event like RIDM, we get front-row seats to the challenges and concerns brought on by our current socio-economic context. But we're also fortunate enough to experience in real time what appears to be a newfound openness, a deeper quest for truth and, above all, a profound desire to forge strong, genuine human connections.
Our ambition for RIDM is simple: we want it to be a space where we can come together, confront each other, and perhaps find some answers – or, at the very least, ask ourselves the right questions. Every year, our programming collective curates a carefully chosen line-up of works that reflect the concerns, aspirations, hopes, and dreams of our time. These films carry the voices of daring artists, avant-garde thinkers, and courageous witnesses to the realities of our world.
Forum RIDM, our professional market, continues to play a key role in the development of the documentary sector by bringing together experts and enthusiasts to discuss, learn, and innovate. Now in its 19th year, the Forum is evolving in tandem with the broader sector, thanks to revamped activities such as Doc Lab Montreal and the Rough Cut Pitch. It underscores our deep-seated desire to support local and international filmmakers at every stage in the development and distribution of their films.
I'd like to express my deep gratitude to our dedicated teams, talented filmmakers, partners, volunteers, and of course you, our loyal audience. You are all key players in this exciting adventure. As we head into a new edition, we should not forget the importance of truth, art, and solidarity. RIDM is more than a festival – it's a rendezvous with reality.
On behalf of the entire RIDM team and its board of directors, I wish to thank you for your continued support and your passion for the documentary form.
We look forward to sharing these special moments with you from November 15 to 26, 2023 andwish you (as we say) many wonderful rencontres.
See you very soon,
Marc Gauthier, Executive Director


RIDM Programming
The program for the 26th edition of the Montreal International Documentary Festival has been carefully crafted to reflect the boundless creativity and diversity of approaches that are the hallmarks of documentary cinema. We are particularly proud to showcase this plurality of voices from the four corners of the globe, brought together in a single space where the greatest minds in documentary cinema can be seen alongside with promising, yet-to-be-discovered talents.
Highlights of the wide-ranging line-up include Focus Bidayyat: New Beginnings, which spotlights the Bidayyat organization, founded during the Syrian revolution to introduce young filmmakers to the art of documentary. The fruit of our collaboration with World Records, this program presents works that question the role of cinema in times and territories of war.
Co-presented by VISIONS, the retrospective dedicated to multidisciplinary artist Sky Hopinka, a member of the Ho-Chunk Nation and descendant of the Pechanga Band of Luiseño Indians, features works of great political and poetic value, delivered via bold aesthetic, formal, and narrative statements.
The Canadian works we are thrilled to screen this year speak volumes about the vitality of our local film sector. Throughout 2023, we have partnered with international festivals such as Olhar de Cinema (Brazil) and DokuFest (Kosovo) to promote local documentary cinema well beyond our borders. We'd like to reiterate our commitment to help bring these works to a diverse range of audiences.
Given that the word "rencontres" (encounters) figures prominently in the festival's French-language name, it should come as no surprise that there will be numerous opportunities for filmmakers and filmgoers to share their thoughts about and around the films. We are delighted to welcome many international filmmakers and documentary professionals to the festival and its Forum RIDM industry event. We are particularly eager to host masterclasses by renowned filmmakers Peter Mettler and Denis Côté, as well as talented director-editor Qutaiba Barhamji. What's more, we will be holding four panel discussions, three Doc-to-Doc screenings, festive soirées and other special events at our headquarters, the Cinémathèque québécoise. These activities will all be free of charge and open to the public, in keeping with our commitment to fostering greater accessibility.
We hope this new edition of the RIDM will inspire you, our loyal audience, to feel the same boundless enthusiasm and passion that drove us as we prepared it.


Gouvernement du Québec
Every fall, the Montreal International Documentary Festival invites audiences to a great celebration of documentary cinema, showcasing works from around the world. Thanks to its varied and original programming, this eagerly awaited festival highlights the creativity and expertise of seasoned filmmakers and up-and-coming talents. It is also a privileged opportunity for artists and professionals to exchange ideas and forge ties in a relaxed atmosphere.
The Quebec government is pleased to support the presentation of this not-to-be-missed event, which contributes to the reputation of the Quebec film industry and to the cultural, economic, and tourism vitality of our city. I salute the commitment of the organizers and invite the public to take part in large numbers in this richly rewarding event.
Happy RIDM to all!
Mathieu Lacombe, Minister of Culture and Communications, Minister Responsible for Youth, and Minister Responsible for the Abitibi-Témiscamingue Region and Outaouais Region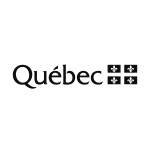 Telefilm Canada
Showcasing and celebrating the works of Canadian creators is at the heart of what we do at Telefilm. That is why we are proud to partner with the Montreal International Documentary Festival (RIDM), to further boost our support for Canadian creatives at home and around the world.
We are thankful to partner with engaging festivals such as the RIDM to bring audiences compelling stories made and told by Canadians. The diversity of our storytelling puts Canada at the forefront of a global stage. It is what sets us apart.
In this ever-evolving cultural landscape, festivals continue to play an important role in the film industry, growing the talent pool, as well as allowing audiences to celebrate and connect with distinctive Canadian films, documentaries, and the talent behind them.
We encourage you to keep supporting Canadian talent in theatres and on digital platforms!
Julie Roy, Executive Director and CEO, Telefilm Canada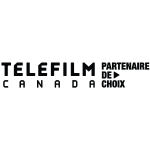 Canada Council for the Arts
To better understand the human condition, fully experience the world around us, and challenge our assumptions, we need art – now more than ever.
More engagement, connection, and inspiration are what the arts promise us, and you are bringing them to life, collectively, through this unique gathering of the arts and culture in Canada.
The Canada Council for the Arts is a proud supporter of the Montreal International Documentary Festival, and I would like to extend my sincere congratulations to all those involved.
Michelle Chawla, Director and CEO, Canada Council for the Arts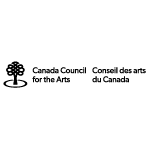 Ville de Montréal
As a cultural and film metropolis, Montréal is proud to be hosting the Montréal International Documentary Festival again this year. This one-of-a-kind event is a great opportunity for professionals and audiences to exchange ideas. We hope Montrealers enjoy the rich and diverse program and make some wonderful discoveries. Congratulations to the entire team behind this important event.
Valérie Plante, Mayor of Montréal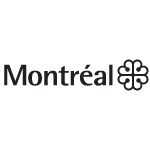 Conseil des arts de Montréal
Over 40 years ago, Pierre Perreault said of documentary filmmakers: "We try to describe a reality. Let it express itself. But we can be wrong sometimes."
The same demanding yet humble spirit resonates in the abundant offerings of this year's RIDM program. Each year, this unparalleled event takes film aficionados on an adventure revealing heretofore unimaginable realities. Grounded in neighbourhoods across Montreal, our event is eagerly anticipated by thousands of passionate, enthusiastic festivalgoers.
CAM is delighted to support a festival that so fully embraces our shared values of equity and representation, particularly in spotlighting mainly women-led productions. Bravo to the entire team, and have a great festival!
Nathalie Maillé, Executive Director