International Feature Competition
Prizes awarded:
Grand Prize for International Feature Competition
Special Jury Prize for International Feature Competition
Jury members :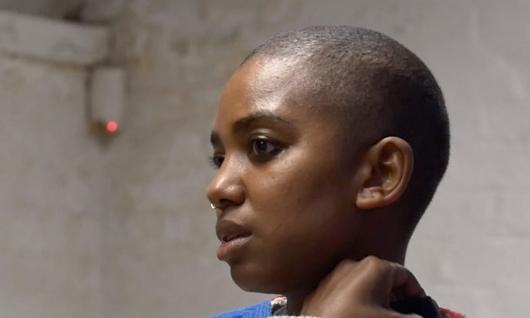 Lindiwe Matshikiza
Lindiwe Matshikiza is a semi-nomadic multidirectional artist originally from Johannesburg, South Africa. She has a background in theatre production and a special focus on performance, writing and directing. Her projects are largely process-driven, intuitive and collaborative, often taking more than one form over time. She has worked with a wide range of artists across several kinds of practice in Africa and the rest of the world. In recent years, Lindiwe has been a fellow of the Camargo Foundation (France), Vila Sul (Brazil) and the Institute for Creative Arts (SA). She is a co-founder of Motherbox: Organisation for Cooperation in the Arts, together with artists João Renato Orecchia Zúñiga and Mmakgosi Kgabi. Her first film as a director, One Take Grace, was a creative documentary made in collaboration with Mothiba Grace Bapela over ten years, for which she and Bapela won the IDFA Award for Outstanding Artistic Contribution (2021), the BlackStar Best Feature Documentary award (2022) and the Grand Prize, International Feature at the RIDM (2022).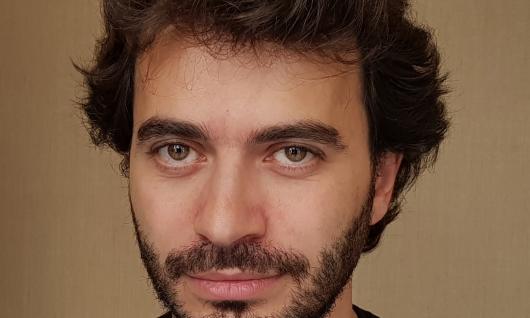 Qutaiba Barhamji
Born in Damascus, Qutaiba Barhamji is a director and editor based in France who has edited over 50 films in 20 languages. Among the most notable: Still Recording, directed by Ghiath Ayoub and Saeed Al Batal, Venice Film Festival Grand Prize, Critics' Week 2018; Little Palestine (Diary of a Siege), by Abdallah Al-Khatib, Cannes 2021; How to Save a Dead Friend, by Marusya Syroechkovskaya, Cannes 2022; and Four Daughters, by Kaouther Ben Hania, Cannes 2023 Official Selection and Golden Eye Award. Gevar's Land, his debut feature-length documentary as director, was screened at over 30 festivals, including Cinéma du Réel, IDFA, Doclisboa and Ji.hlava.
Claire Diao
Franco-Burkinabe film critic Claire Diao founded the travelling short-film program Quartiers Lointains in 2013 and co-founded the pan-African film magazine AWOTELE in 2015. Since 2016 she has run the pan-African distributor Sudu Connexion. Her essay Double Vague, le nouveau souffle du cinéma français (Au Diable Vauvert, 2017) won the SACD's (French writers' guild) Beaumarchais medal in 2018. She is also a television presenter and reporter (Canal Plus, TV5 Monde). She is a member of the selection committees of FESPACO (Panafrican Film and Television Festival of Ouagadougou), the Clermont-Ferrand (France) international short film festival and New-York's Lincoln Center. She has selected films for the Directors' Fortnight (Cannes). Claire is a recipient of one of Burkina Faso's top honours, Chevalier of the Ordre du mérite des Arts et des Lettres et de la Communication (film division).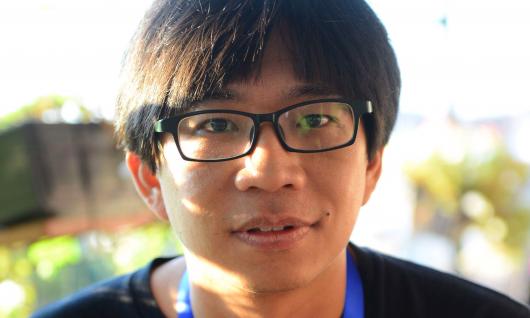 Wood Lin
Wood Lin is a filmmaker, film critic, writer and festival organizer specializing in documentaries. He has also been invited to serve as a juror for many international film festivals. He has been programming director of the Taiwan International Documentary Festival (TIDF) since 2013 and programming advisor for the International Documentary Festival Amsterdam (IDFA) since 2020. He currently supervises the division of research and programming at the Taiwan Film and Audiovisual Institute and is in charge of research, publications, film programming and the TIDF.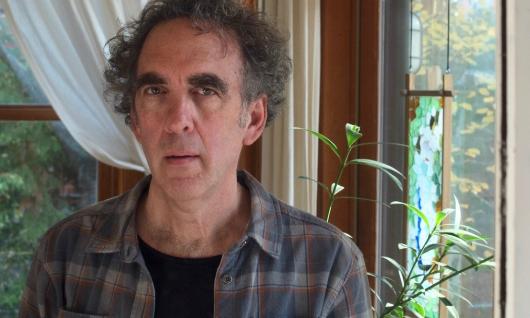 Sylvain L'Espérance
Montreal-born Sylvain L'Espérance studied visual arts and film. He has directed 12 films that combine direct cinema and experimentation to explore reality through a poetic lens. His films have been screened in more than 20 countries. Intérieurs du delta won the award for best director at the Festival dei Popoli in Florence (2010), while Sur le Rivage du monde earned the grand prize in the international competition at DOK.fest München (2013). Combat au bout de la nuit was shown in the Panorama section at the Berlinale (2017). Animal Macula received the Special Jury Prize in the Canadian feature competition at the RIDM in 2021.
National Feature Competition & New Visions Competition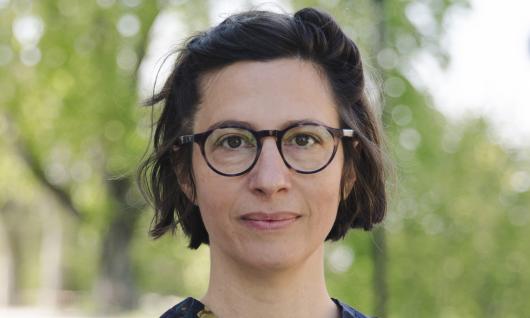 Madeline Robert
Madeline Robert has been working for Visions du Réel (Switzerland) since 2014, as a member of the Selection Committee and special advisor to the Artistic Director, and took charge of VdR–Industry for two editions of the festival. She was recently appointed manager of the Swiss fund dedicated to cinema from countries with low production capacity: Visions sud est. For the last ten years she has been an active producer with her company Les Films de la caravane (France). Among other things, she previously took part in founding Doc Corner at the Cannes Festival Film Market and has been involved in the France-based SVOD platform Tënk since its inception. Madeline regularly serves as a mentor and as a member of funding commissions and juries dealing mainly with documentary films.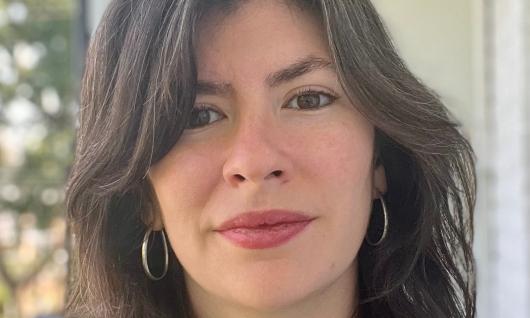 Sofia Brockenshire
Sofía Brockenshire (Argentina/Canada) studied film in Argentina (Universidad del Cine), and holds an MFA in Film and Video from the School of the Art Institute of Chicago. Her films have been shown at Venice IFF, BAFICI, and DOK Leipzig, among other festivals. Her first feature documentary, The Dependents, won the National Grand Prize at RIDM 2022. She teaches at the Mel Hoppenheim School of Cinema at Concordia University.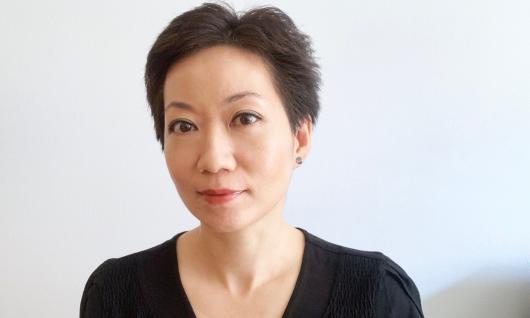 La Frances Hui
La Frances Hui is Curator of Film at The Museum of Modern Art (MoMA), where she has organized retrospectives of film artists including Lee Chang-dong, Andrey Zvyagintsev, Federico Fellini, Tsai Ming-Liang, Tomu Uchida, Bruce Lee, Mark Lee Ping-Bing, Mahmoud Kalari, as well as surveys of Indian, Iranian, Philippine, and Latin American cinemas. She is a selection committee member for New Directors/New Films, an annual festival that features emerging directorial talents and has served as the festival co-chair since 2020. She is a member of the editorial board for post: notes on art in a global context (post.moma.org), for which she has contributed essays. Hui has served on award juries for Sundance Film Festival, Busan International Film Festival, East Doc Platform, FIRST International Film Festival, and Hong Kong International Film Festival.
Short and Medium-Length Competitions
Prizes Awarded :
Best International Short or Medium-Length presented by Urbania
Best National Short or Medium-Length presented by SLA Location
Special Jury Prize, National Short or Medium-Length Film presented by Paraloeil
Jury members :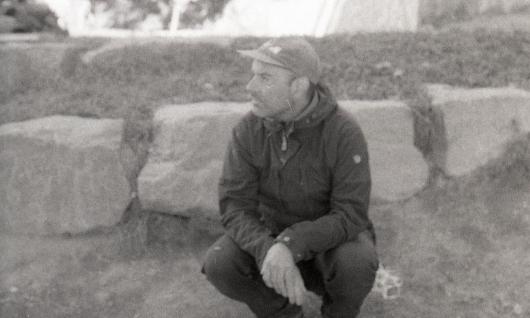 Pablo Alvarez-Mesa
Pablo Álvarez Mesa is a filmmaker and cinematographer working mainly in documentary. His films have played at international film festivals including Berlinale, IFFR, Venice, Visions du Reel, and Anthology Film Archives. His interest in documentary lies in the relationship between fact and fiction; between what is recalled and what is inevitably constructed. His films all touch in one way or another issues of displacement, history and collective memory. He is an affiliate member of the Centre for Oral History and Digital Storytelling at Concordia University, an alumnus of Berlinale Talents, Banff Centre for the Arts, and Canadian Film Centre. Pablo is currently in post production of his upcoming film The Soldier's Lagoon which was recently awarded with The Docs in Orbit Invitation Award at the Docs in Progress showcase at Cannes.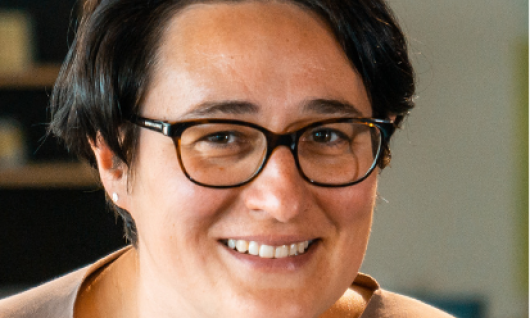 Viera Čákanyová
Viera Čákanyová was born in Bratislava in 1980. She studied screenwriting at the Academy of Performing Arts in Bratislava and documentary filmmaking at the Academy of Performing Arts in Prague. In her work she combines documentary, fiction and animation practices and explores the boundaries between these disciplines. With other colleagues she runs a production company, guča films, based in Slovakia, focusing on producing films by young emerging directors from the region. Besides making her own films, she also collaborates on other independent film projects as a script editor and editor. Her recent films Frem (2019), White on White (2020) and Notes from the Eremocene (2023) have been presented at numerous international film festivals and won several awards. Frem and Notes from the Eremocene had their international premieres at the Berlinale in the Forum section.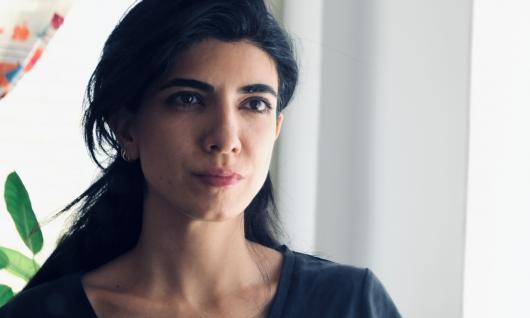 Naghmeh Abbasi
Naghmeh Abbasi is an artist and filmmaker who lives and works in Tehran and Montreal. She holds a Bachelor of Arts from Emily Carr University of Art and Design (Vancouver) and an MA in Media Studies from The New School (New York City). Her practice has taken different forms, including photography, video, installations and documentary/experimental film. Her works have been shown at various international film festivals and exhibitions. She is also the recipient of the 2022 National Short or Medium-Length Film Award from the RIDM, for Landscape Suspended.
Magnus Isacsson Award
The Magnus Isacsson Award was created to honour the beloved Montreal documentary filmmaker, who passed away in the summer of 2012. This award is presented to a socially conscious work by an emerging Canadian filmmaker.
The project is shepherded and coordinated by Jocelyne Clarke.
Magnus-Isacsson Award presented by DOC Québec, Cinema Politica, MainFilm, Funambules Médias et l'ARRQ.
Jury members :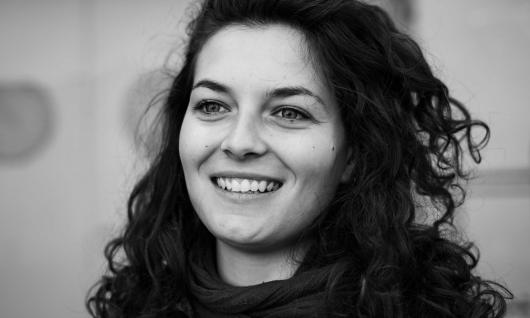 Marion Chuniaud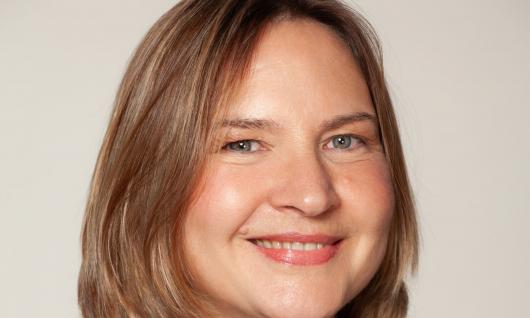 Marie-France Laval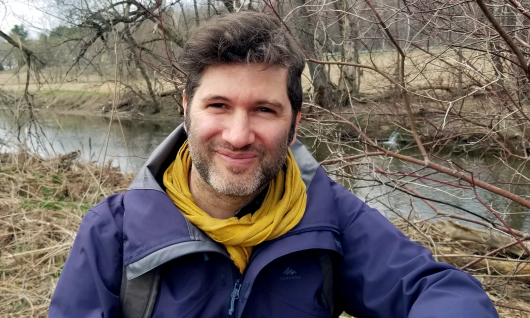 Olivier D. Asselin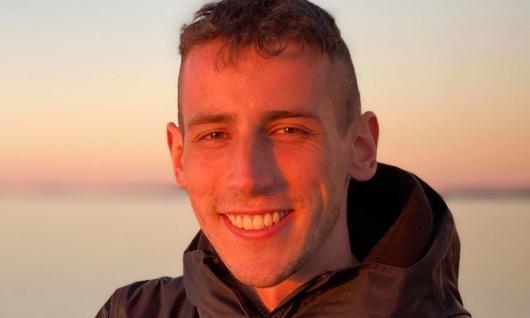 Charles Duquet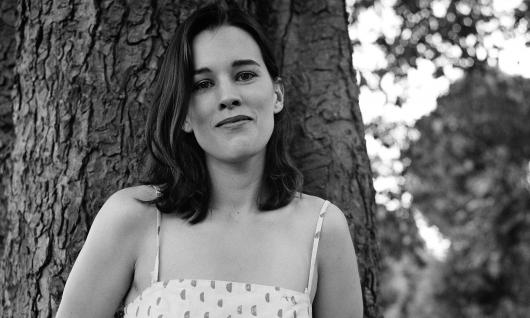 Sarah Foulkes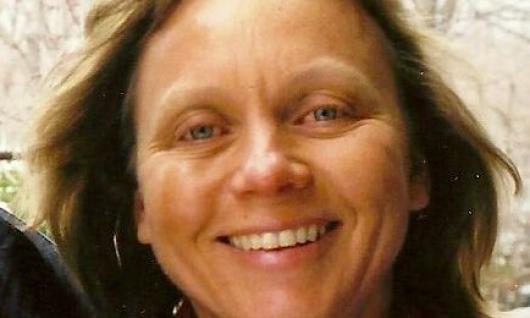 Jocelyne Clarke
Student Jury Award
Student Jury Award is presented by Desjardins - Caisse du Plateau-Mont-Royal.
For 2023, members of the Student Jury are : Philippe Beauchemin (Collège Dawson), Lily Beaudoin (Cégep de Saint-Laurent), Julien Bellefleur (Cégep du Vieux-Montréal), Anaïs Pierre (Collège Dawson) et Juliette Rivard (Cégep du Vieux-Montréal).
Student Jury
The RIDM student jury was inaugurated in 2014. The jury of five to seven students from cegeps in the Greater Montreal area will present an award to a film from the National Competition. The winning film will then be shown in the participating cegeps.

This initiative is part of the RIDM's Youth Program, which includes a variety of outreach and awareness activities.
Women Inmate Jury Award
This initiative, a first in Quebec when launched by the RIDM in 2011, is operated in partnership with the Quebec chapter of the Elizabeth Fry Society and the Entente sur le développement culturel de Montréal conclue entre la Ville de Montréal et le gouvernement du Québec.
Women Inmate Jury
The women inmates' jury is composed of seven inmates of the Joliette Institution, the only federal women's penitentiary in Quebec. They will name their favourite documentary from among five films in this year's festival.
People's Choice Award
Given to the audience's favorite documentary from all the films in the official selection.