Doc Lab Montréal Selected Projects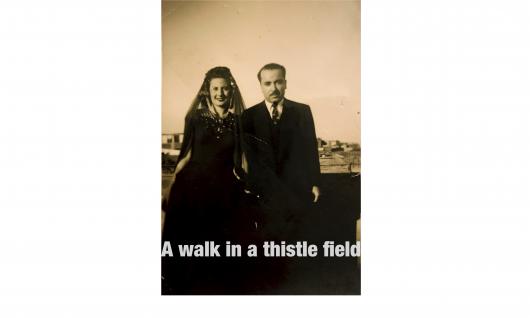 A WALK IN A THISTLE FIELD
Omar Elhamy
Medium lenght - Canadian selection
Synopsis : A walk in a thistle field is a biographic medium-length documentary about the paternal family of the director. The struggles of identifying as Palestinians in modern Egypt, and the reasons behind having kept that information a secret in his family.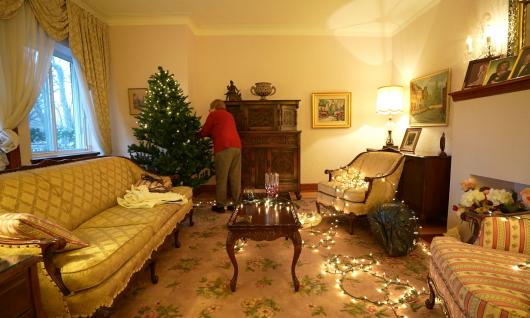 LE DÉMÉNAGEMENT
Amélie Barrette
Short-lenght - Canadian selection
Synopsis : Le déménagement is a short documentary film that delves into the lives of Micheline and Pierre, an elderly couple facing a significant upheaval: their impending move to a senior living facility. This project explores the complex emotions, challenges, and transformations that accompany this pivotal stage in their lives.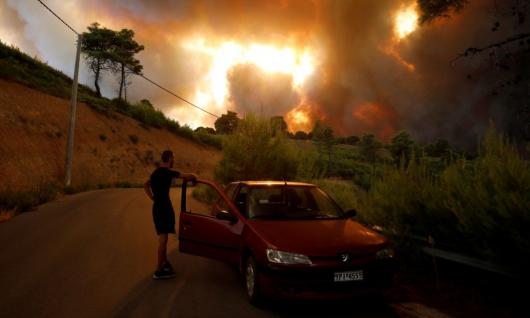 MADHAUS
Clara Milo
Short-lenght - Canadian selection
Synopsis : Madhaus takes us on a contemplative voyage through the cycle of forest fires, as it depicts the absurdities borne out of our need to control nature. Diving into the heart of forest fires, this mystical saga visits the pockets of life lodged within a blaze that is all-encompassing and never-ending. Bathing in heated air, the forests of the World become our protagonists, as if they were in a heated conversation with the humans attempting to tame them. Spawning over several cultures and languages, Madhaus seeks to reach various communities to portray a phenomenon that is worldwide, uncontained, and eternally present.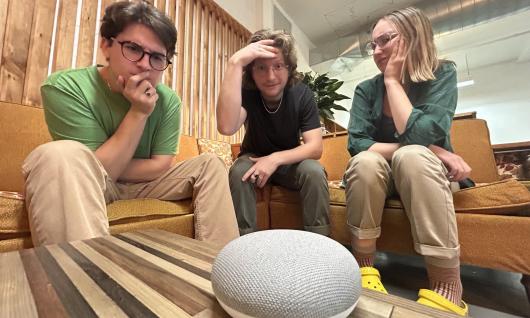 OK GOOGLE
Félix Bouffard-Dumas
Short-lenght - Canadian Selection
Synopsis : Ok Google is a short documentary in which several characters engage in a playful conversation with their voice assistant. By letting the imagination and ease of our participants play out in this amusing situation, I hope the film will reflect their personalities, dynamics, cultural influences and relationship to technology.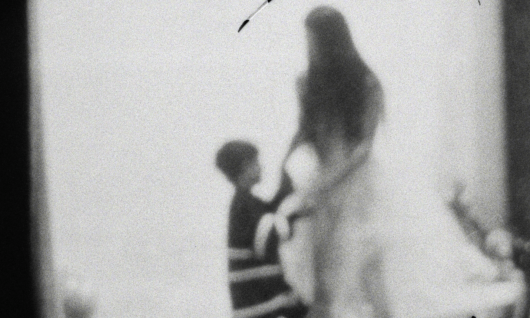 ORBITES
Sarah Seené
Short-lenght - Canadian Selection
Synopsis : Marie-Christine is a tv animator, panelist and autor who lost her sight in 2017 due to a congenital glaucoma. She lives with her son Liam, who is also affected by the condition. The experimental short documentary Orbites embodies an intimate and poetic portrait of this unique duo formed by Marie-Christine and Liam through a distinctive analog sensory exploration.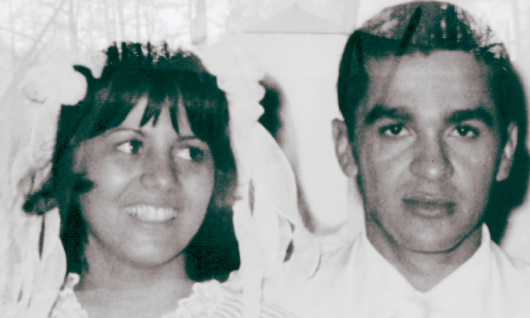 RACINES
Camila Novais
Short-lenght - Canadian Selection
Synopsis : Racine (WT) is a short documentary film which takes as its starting point the South American origin of the director. Her ancestry serves as a backdrop to a reflection on the different aspects linked to the construction of the subcontinent and its own identity. Immigrated to Canada for more than 10 years, the director offers a permanent dialogue between North America and South America, using as an analogy the communication that trees establish between themselves through their roots and the mushrooms around them.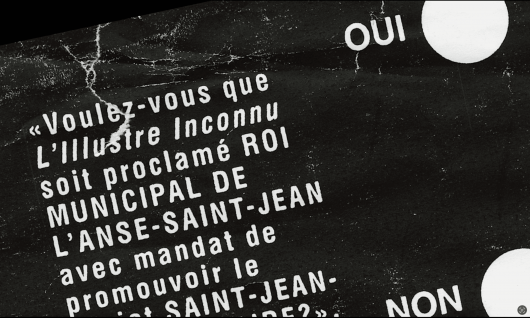 SÉDITION TRANQUILLE
Adam-Gabriel Belley-Côté
Short-Lenght - Canadian Selection
Synopsis : In 1996, the Saguenay was ravaged by a flood. In addition to major damage and costly repairs, the tourism industry was temporarily dead. While some villages fear going bankrupt, the municipal council of Anse-St-Jean meets and works on a way to save their village. With the help of a local artist Denys Tremblay/L'Illustre Inconnu, a most absurd idea is retained: they will create a municipal monarchy. Sédition Tranquille tells the story of the creation and impact of the marster work of this artist, who reigned as King for a few mounths in the first municipal monarchy in North America.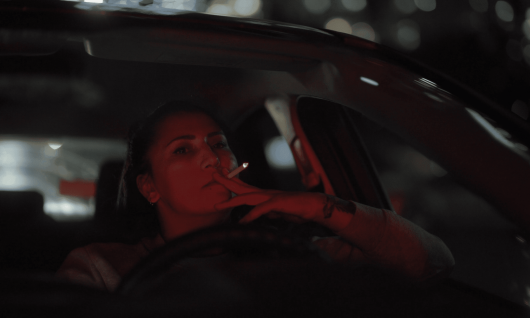 TEMPORAIRE
Ginger Le Pêcheur
Short-lenght - Canadian Selection
Synopsis : TEMPORARY is a short documentary taking place in a single night in Montreal. In cars, in the entrances of crowded restaurants or at the doors of disillusioned customers, the destinies of Aya, Yasmina and Elena intertwine without ever crossing paths. They all have one thing in common: they work as Uber Eats delivery women by car at night, in addition to managing numerous life obligations as newly arrived women in Canada. Their phone calls and text messages with loved ones offer intimate access to their immigration procedures, their children's education and sometimes even their last slightly messed-up date. Their life's dilemma quickly becomes the film's: will they be able to quit this job? Having always hoped that this would be a temporary situation, they question the possibility of achieving the ideals of life that led them to immigrate in the first place.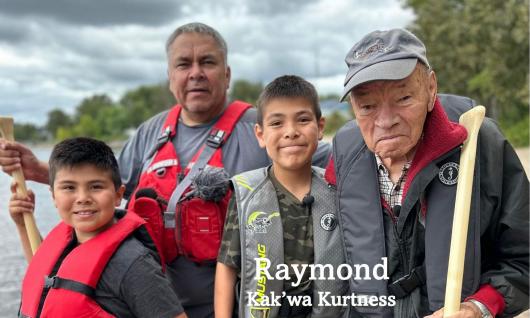 UT: LE SILENCE DES CANOTS
Manuel Kak'wa Kurtness
Short-lenght - Canadian Selection
Synopsis : The story of Ut: le silence des canots is based on the legacy of an 87-year-old mushum (grandfather) who wishes to pass down some of his knowledge to his grandchildren. During a unique canoe repair moment, Raymond, 87 years old, recounts in his words his childhood, his knowledge, and his journeys, all experienced thanks to his understanding and expertise of the nature elements that allowed him to travel to the Inuit communities of Fort Chimo and Fort Bisher (Frobisher Bay) on Baffin Island. With the presence of his son, grandchildren, and great-grandchildren, he aims to capture with pictures his presence with them in this canoe through imagery.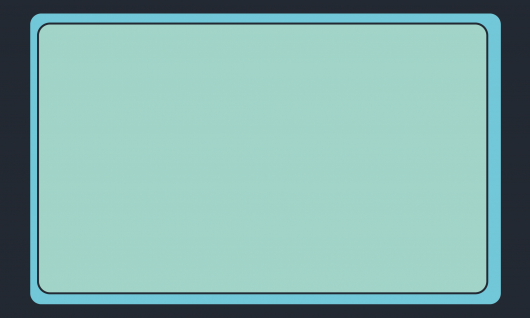 VEILLÉE FUNÈBRE EN COMMUNAUTÉ
Isabelle Kanapé
Short-lenght - Canadian Selection
Synopsis : The documentary is an incursion into one or more families who are facing the loss of a loved one as well as a community vision of funerals. Documenting the process from the time the family is notified of the death through to document management. On a reserve, the ways of doing things differ greatly. Practices tend to change and the process is little understood. The influence of Catholicism is still very present in the practices of wakes and funerals in communities. With interviews and a foray into practices, this documentary transports us into the community with its particularities and ways of doing things that are specific to its culture.
AU-DELÀ DES VAGUES
Chadi Bennani
Feature-lenght - Canadian Selection
Synopsis : Beyond the Waves paints the picture of the Magdalen Islands as the epicentre of a desperate struggle against the climate crisis. As the cliffs erode, the dunes disappear, and homes become increasingly vulnerable to raging storms, here, every day is a countdown for residents engaged in a race against time to preserve their homeland. Through intimate conversations and sincere reflections, this film sketches a mosaic of lives touched by climate change. Over the seasons, the evolving landscape, weaving the past and the present, will lead us to reflect on the preservation of heritage. Through the struggles of the Madelinots, Beyond the Waves unveils a story of resilience, commitment, and hope for future generations.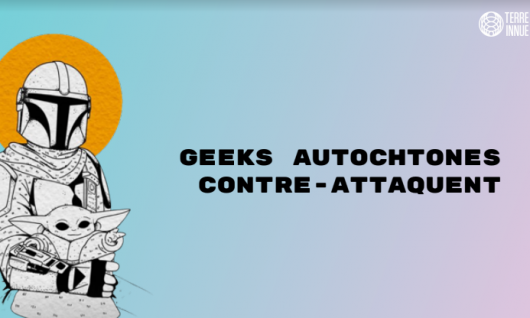 GEEKS AUTOCHTONES CONTRE-ATTAQUENT
Widia Larivière
Produce by Andrée-Anne Frenette (Terre Innue)
Feature-lenght - Canadian Selection
Synopsis : In recent years, we've seen a movement of Indigenous geeks and creators reclaiming their identities, cultures and narrative sovereignty through their passion for various science fiction, superhero and fantasy franchises. Through personal accounts and experiences, IndigiGeeks Strike Back will give us an up-close-and-personal look at Indigenous people who are passionate about various pop culture universes and mediums, and who identify themselves as geeks. What attracts these creators to these different universes? Why is it important to see themselves on screen? In a world in which Indigenous peoples are still too often reduced to the past, they are eager to be able to imagine and project themselves into different universes in which they are currently invisible.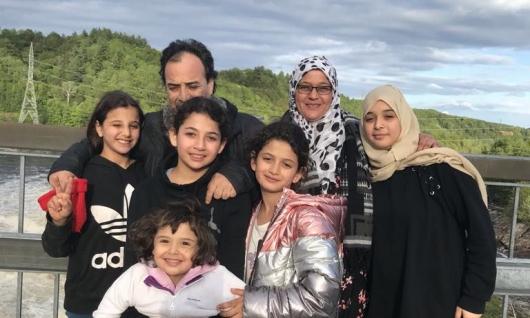 LA FAMILLE ALBASHA
Laurence B. Lemaire
Produce by Patricia Bergeron (Leitmotiv production)
Feature-lenght - Canadian Selection
Synopsis : The Albasha Family offers a rare and intimate foray into the daily life and interiority of the members of an exiled Syrian family who are trying as best they can to put down roots in their host land in Trois-Rivières. Akim, the father, Samahir, the mother and their five daughters, four of whom are going through adolescence at the same time. After eight years of learning the language and trying to integrate, echoes of the past still resonate. The present moves on despite everything, constructing and erasing memories in its path, and the future is anticipated and dreamed of, like the possibility of finding their loved ones, like the impossibility of finding their country before the war. The Albasha Family is a film about the long course of exile, about these lives on hold and the birth of new roots.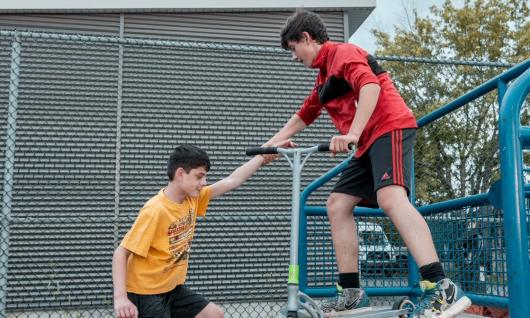 LES DIMANCHES
Justine Martin
Feature-lenght - Canadian Selection
Synopsis : Sundays is a feature-length documentary that explores the ups and downs of the relationship between the twins Raphaël and Rémi over several years. While Raphaël suffers from an increasing physical and mental disability, his twin Rémi is torn between the pressure from others and his love for his brother. Now 16 years old, they are at a decisive stage in their development: the difference between the two is no longer only superficial. Sundays is a luminous film that chooses to take a retrospective glance at the time that has passed between two twin brothers who were not intended to experience the same stages in life. While looking at the future, Sundays is a tribute to the path taken by Raphaël and Rémi while bringing viewers together through themes that take their significance from humanity and universality of existence.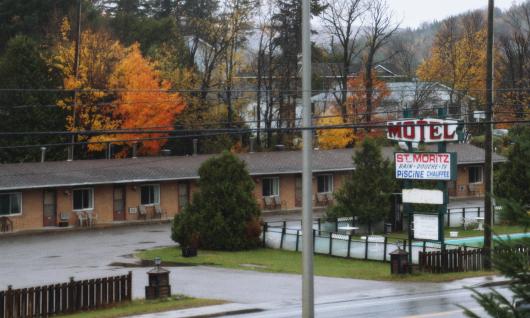 LAURENTIDES PROJECTS
Benoit Massé
Produced by Frédérike Labelle (A Media Inc)
Feature lenght - Canadian selection
Synopsis : In the heart of the Laurentians, motels with dreamy names stand along the roadsides. These buildings, once serving as temporary stopovers for vacationers in the region, are now being acquired by foreign buyers. Their sometimes retro, sometimes rustic decor, stucco walls, and kitschy frames make these places true postcards from another era. In these motels, you occasionally find families living year-round in small rooms. In front of the rooms, there are playsets and bicycles. Is it the result of a distorted real estate market forcing these people to live here? One thing is certain, in the early morning when a couple's daughter, residing in the motel, crosses paths with the Asian-origin son of the owner and smiles, something inside me awakens. When they board the school bus with gleaming eyes, I felt like I was witnessing a dystopian scene born from the bankruptcy of capitalism. Welcome to the Laurentides Project.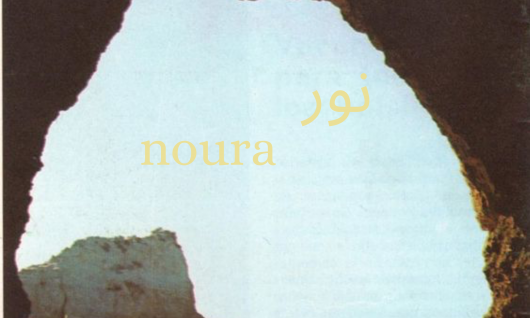 NOURA
Myriam Ben Saïd
Feature-lenght - Canadian Selection
Synopsis : Myriam, a young immigrant filmmaker, sets off on a journey to explore her roots and her quest for identity. Through the spellbinding landscapes of Sicily, Andalusia, Portugal and Turkey, she reads letters to her lost loved ones, creating a link between past and present. The film explores a two-faced identity, where cultures intersect. Noura celebrates heritage, self-discovery and the light found in grief. A cinematic experience that resonates universally and invites us to explore our own journey of identity.
PROPOLIS
Lukas Maier
Short lenght - Canadian Selection
Synopsis : Named after the sticky resinous substance bees produce, Propolis is a short film captured on hand-processed black and white 16mm film. Exploring the aesthetics of bees, beekeepers, and honey-extraction tools, Propolis will trace the movement of masked beekeepers and bees across both natural and urban landscapes. Inspired by the early stereoscopic experiments of Eadweard Muybridge, the movie will furthermore isolate and deconstruct its subject through multi-camera stereoscopic techniques.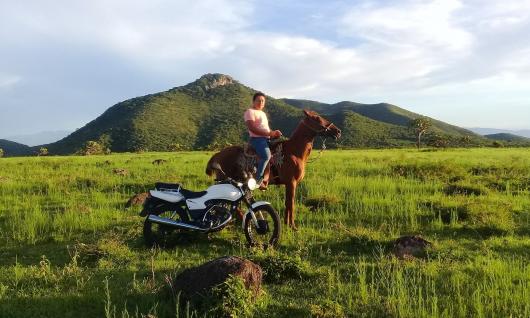 RUINAS DE UTOPIA
Julián Darby Carmona
Produce by Ariane Falardeau St-Amour and Jeanne Dupuis (Maintenant et Plus Tard)
Feature-lenght - Canadian Selection
Synopsis : Shot almost exclusively within the 15,025 ha polygon of a Canadian mining concession in Mexico, Ruinas de Utopia is a formally immersive documentary following different people who through their day-to-day activities illustrate what would be lost if the mining companies began resource extraction in a region that is already plagued by large-scale investment projects.
The film orbits around the Jumil mountain - which supposedly sits atop tons of gold and silver - by following the locals who walk its trails in search of sustenance, fuel, medicine or leisure. The nearby landfill, mono crops, highways, airport and housing estates all clash with the noumenic-natural environment that seems suspended in time.
SMILING COAST
Adam Mbowe
Feature-lenght - Canadian Selection
Synopsis : Set in the enigmatic heart of The Gambia, Smiling Coast explores the kaleidoscope of personal geographies through the journeys of three protagonists, as they navigate the blurred boundaries of cultural relativity. The film unveils the complexities of cultural exchange, inviting viewers to question their perceptions day and night, local and tourist, myth and reality and discover the hidden truths that lie within the ever-shifting landscapes of a nation known as the 'Smiling Coast of Africa'.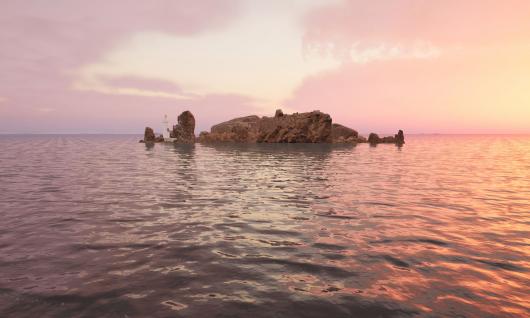 MAPS OF POST-TRUTH
Sumie Garcia
Produit par Carlos Paz
Feature Lenght - Mexican Delegation
Synopsis : A deep reddish island appears to wobble in the distance. Its cliffs are striated with highly defined sedimentary lines. In the Gulf of Mexico, a small islet with reddish cliffs which seems deserted, has appeared and disappeared from maps and historical records since the early years of the Spanish Colony. Today, director Sumie Garcia, helped with cartography, theories and legends, decides to look for this puzzling island.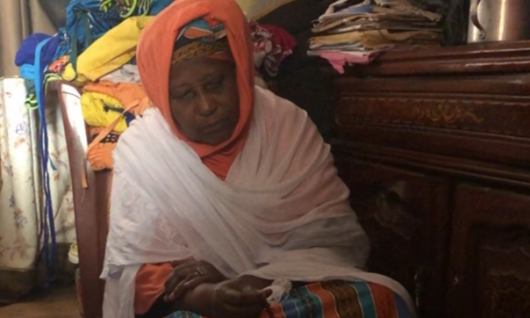 MURMURES
Awa Moctar Gueye
Produced by Mamadou Sellou Diallo
Feature lenght - Délégation sénégalaise
Synopsis : By day, the suburb of Darou Salam 4 is bustling. Awa has always lived there with her family, relatives, friends, neighbours, and entourage. While the men head off to work, young people study and children play in the streets. But what do the women do? At night, you can hear their whispers. They are mothers. Their voices pour out what's on their minds. They disclose all the heartache they've built up during the day. Murmures is a tale of women, the guardians of our homes.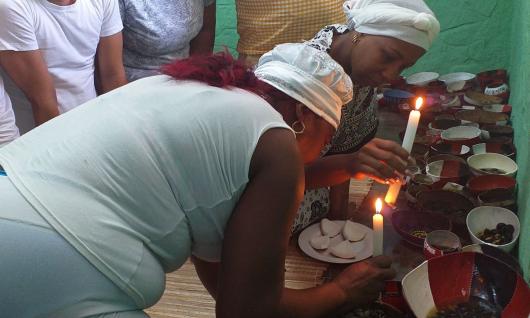 MOTHER OF IFÁ
Manuel Rodríguez Yong
Produced by Yamila Marrero
Feature lenght - Cuban Delegation
Synopsis : In eastern Cuba, two Ifá priestesses are determined to peacefully practise their religion, but every day they are forced to defend their right to be, exist, and express themselves as spiritual women, as they are constantly threatened by prejudice, ignorance, and the violence imposed on them by the heteropatriarchal society in which they live.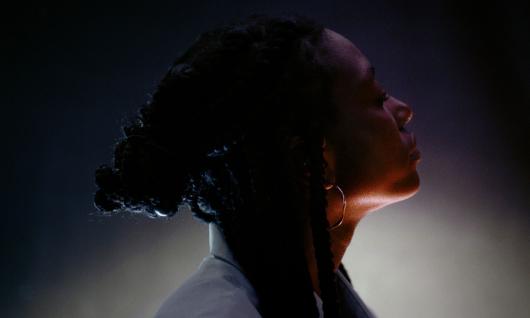 STATEFREE
Annelie Boros
Produced by Lea Neu (kalekone film)
Feature lenght - Bavarian delegation
Synopsis : While a passport provides the right to circulate freely around the world, many individuals are denied this privilege, growing up without a sense of belonging and deprived of their fundamental rights. Statefree follows the lives of three stateless individuals, Christiana, Sirazul, and Neha, in their struggle to attain this right to freedom. Through an exploration of the origins of nation-states, this documentary shares their findings on why some people are excluded from this basic right and how, through legal means, alternative systems to citizenship are possible.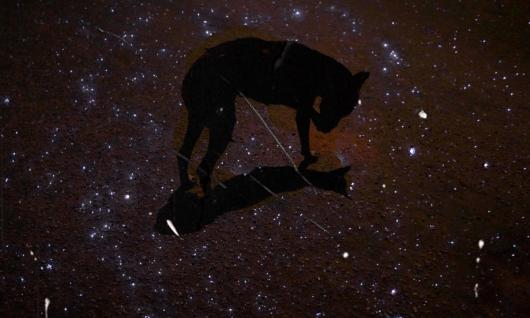 JANAINA WAGNER
Janaina Wagner
Produced by Clarissa Campolina
Feature lenght - Brazilian delegation
Synopsis : With one of the highest feminicide rates in Brazil, the tiny municipality of Barcelos exists on the banks of the Rio Negro, lost amidst the idyllic landscape of the Amazon rainforest. The Bag of the Night unveils the presence of ghost women and girls who continue to inhabit this piece of land.
THE BAMBOO FOREST (LOS GUADUALES)
Bryan Angarita
Produced by Sahar Yousefi (Nava Projects)
Feature-lenght - Canadian Selection
Synopsis : In the isolated village of Santa Isabel, Venezuela gas is scarce, blackouts are frequent, and bands of gangs control the roads when night falls. We hear stories of all of the young men who have left - to Ecuador, Colombia, Mexico, Peru, Chile - looking for work. Their absence is felt around the homes and dinner tables of the households. Images of elderly parents alone and abandoned houses reflect the absence in these homes.
Sensitive, dreamer Jesus returns to Santa Isabel after facing an uncertain future in Colombia as a migrant worker. Jesus was once a rodeo star in Santa Isabel, before the economic crisis in Venezuela triggered a mass exodus of young men - transforming life in the countryside. His father is dying of stomach cancer. Jesus has returned to reconcile with his father, settled unfinished business, and seek answers.
In Los Guaduales, we explore how the exodus of Venezuela's young men has transformed life in El Llano and the once vibrant cowboy culture that blossomed there.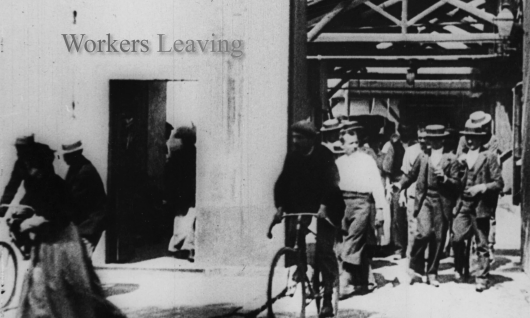 WORKERS LEAVING
Daniel Dietzel
Produit par Mitchell Stafiej (Type 1 Films)
Long métrage - Sélection canadienne
Synopsis : Workers Leaving is a feature length remake of Workers Leaving the Factory in Lyon that explores the exploitation and survival of the working class under capitalism, as seen entirely through images of workers leaving their jobs. Like Workers Leaving the Lumière Factory in Lyon, we want Workers Leaving to be a similar portrait of the state of work, but now, in the 21st century. We are born into the idea that in order to be fulfilled and a productive member of society, we must work at all costs. There is no survival without work.
We live to work.
Doc Lab Montréal Awards
EURODOC AWARD
EURODOC is committed to offering a 700€ grant in cash and a one year EURODOC membership to an international feature-length project.
FORUM RIDM AWARD
Forum RIDM is committed to offering a 1 500$ grant in cash to a international feature-lenght project.
ROGERS DOCUMENTARY FUND AWARD
Roger is committed to offering a 1 000$ grant in cash to a Canadian project.
ONF SUPPORT
The ONF offers $5,000 in services for development assistance to a French-language Canadian feature-length project.
NFB SUPPORT
The NFB offers $5,000 in services for development assistance to a Canadian feature-length project.
CINEGROUND SUPPORT
This year, CineGround is once again committed to offering a $5,000 bursary in the form of post-production services to a Canadian or Quebec feature-length project.
T&S COOP SUPPORT
T&S COOP is committed to offering a 50% discount in subtitling service for a maximum of 800$ to a Canadian feature-length project.
MAIN FILM SUPPORT
Main Film is committed to offering a 2,000$ grant in the form of film production equipment rental services, a one-year membership to their service and 500$ in cash, to a feature-length project based in Québec.
ROYAL PHOTO SUPPORT
Royal Photo is committed to offering two (2) grants in equipment rental services. A 2,500$ grant for a canadian feature-length project and 2,000$ for a canadian short or medium-length project.
SLA LOCATION SUPPORT
SLA Location is committed to offering a 2,500$ grant in equipment rental services to a Canadian short or medium-length project.
VIDÉOGRAPHE SUPPORT
Vidéographe is committed to offering a one year Videographe membership and a 500$ grant in editing suites renting and digitization service to a Canadian short or medium-length project.
INIS SUPPORT
L'inis is committed to offering a 500$ grant in gift-certificate for a formation of your choice to a Canadian short or medium-length project.
LUSSIER & KHOUZAM SUPPORT
Lussier & Khouzam is committed to offering a 1,000$ grant in legal assistance services to a Canadian short or medium-length project.
PETER-WINTONICK TRAVEL GRANT
Doc Lab Montréal Jury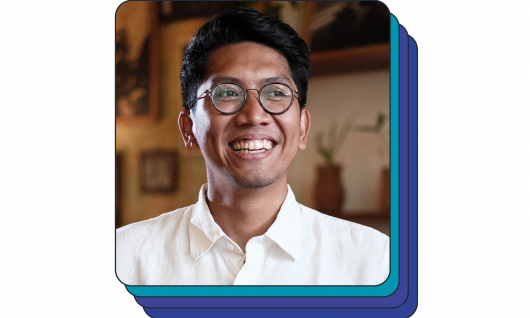 GUGI GUMILANG
Executive Director | Doc by the Sea
FEATURE-LENGTH JURY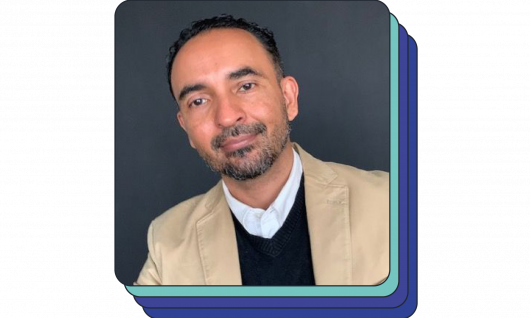 RAUL NIÑO ZAMBRANO
Acting Creative Director | Sheffield Docfest
FEATURE-LENGTH JURY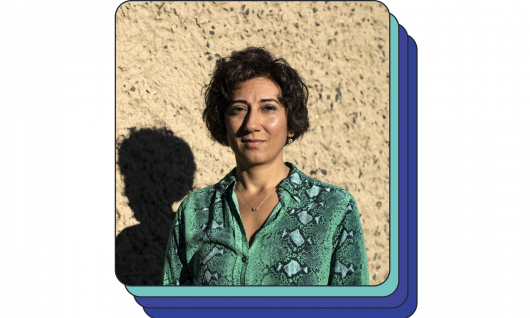 ZEYNEP GÜZEL
Head of Doc Station | Berlinale Talents
FEATURE-LENGTH JURY
AIMÉ BEAUCHAMP
Filmmaker | L'inis
SHORT OR MEDIUM-LENGTH JURY
ROSIE CHAREST
General Director and sales manager | Travelling
SHORT OR MEDIUM LENGTH JURY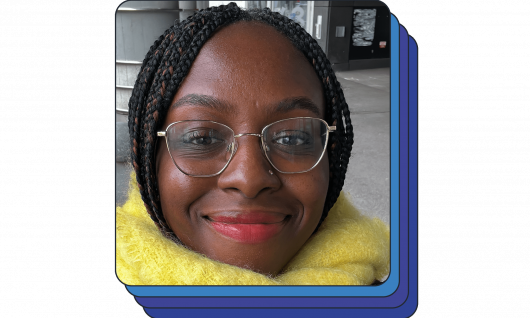 YVONNE ASHLEY KOUADJO
Series Producer | The New York Times Op-Docs
SHORT OR MEDIUM-LENGTH JURY