RIDM+ MARCH Uncle Howard directed by Aaron Brookner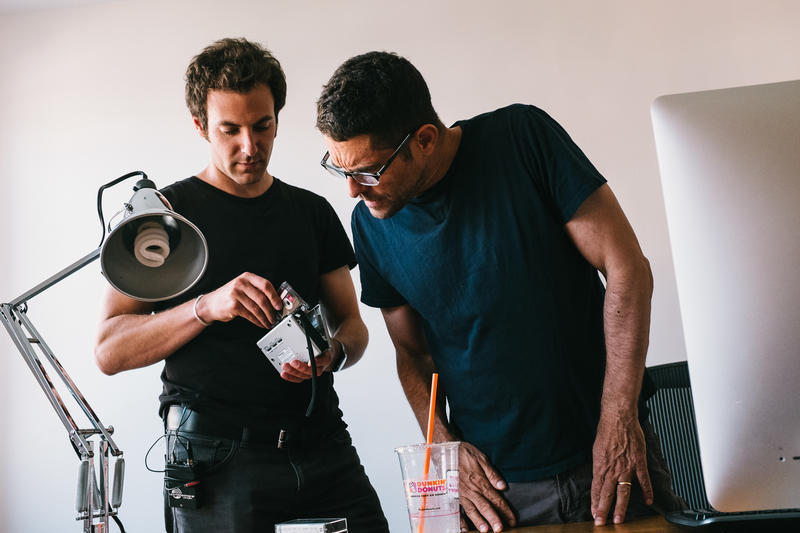 Thursday, March 24, 8 p.m., Cinéma du Parc
Montreal, Tuesday, March 8, 2016 – From January through August 2016, the Montreal International Documentary Festival (RIDM) presents its year‐round programming, including the monthly film series now known as RIDM+. The next RIDM+ screening – this month on the second‐last rather than the last Thursday of the month – is on March 24 at 8 p.m. at Cinéma du Parc. This month's film is one of the most acclaimed documentaries from the latest Sundance Festival, Uncle Howard by Aaron Brookner, in a Canadian premiere screening.
There will be a Q&A with the director via Skype after the film.
Howard Brookner was only 30 when he made the cult‐hit documentary Burroughs: the Movie with the help of his friends Jim Jarmusch (sound) and Tom DiCillo (camera). Brookner died of AIDS in 1989 after completing the chaotic filming of Bloodhounds of Broadway, an ambitious first fictional feature starring Madonna, Matt Dillon and Rutger Hauer. The filmmaker was a shooting star who burned very bright, and was one of the finest products of the New York indie scene of the 1980s. Through testimonials from his closest collaborators and previously unseen archival footage, Howard's nephew, Aaron Brookner, has made a touching tribute to an exceptional artist and an insightful portrait of a legendary era.
UNCLE
HOWARD directed
 by 
Aaron
 Brookner United States, United Kingdom| 2016 | 96 min | In the original English
Trailer: unclehowardfilm.com/trailer
Website:
unclehowardfilm.com/ Thursday,
March
24,
8
p.m.,
Cinéma
du
Parc
Purchase tickets online: https://omniwebtickets.com/cinemaduparc/?schdate=2016‐03‐24
Since 2012, the Montreal International Documentary Festival's RIDM+ series (formerly Docville), presented on the last Thursday of every month, has given audiences the chance to see Montreal premieres of excellent documentaries that have enjoyed recent success at the world's most prestigious festivals. In many cases, a RIDM+ screening is the only chance to see the film on a big screen in Montreal, and the filmmakers often make themselves available for audience Q&A sessions. The RIDM+ series is presented by Télé‐Québec.
Quebec's only film festival dedicated to documentaries, the Montreal International Documentary Festival presents the best reality‐based films, including the works of established directors and new talents. The
19th 
annual
 RIDM
 will 
take
 place 
from 
November
 10 
to
 20,
 2016
Information:
www.ridm.qc.ca
/ info@ridm.qc.ca
‐30‐
To request interviews, screeners or visual material, please contact: Caroline Rompré | publicist | 514‐778‐9294 | caroline@pixellex.ca