YOUTUBE BATTLE RIDM: THE RETURN
NUIT BLANCHE À MONTRÉAL, AT THE CANADIAN CENTRE FOR ARCHITECTURE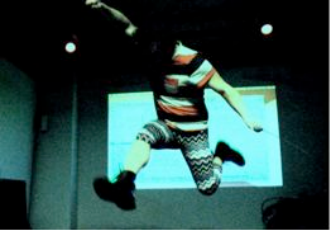 Montreal, Tuesday, February 23, 2016 – For the Nuit blanche à Montréal on Saturday, February 27, the Montreal International Documentary Festival (RIDM), in association with the Canadian Centre for Architecture (CCA), is thrilled to announce the long-awaited return of their YOUTUBE BATTLE!
16 teams will battle each other in a four-round playoff format, the aim being to get the biggest reaction from the crowd by showing the strangest, funniest, and most surprising videos (maximum three minutes each). The winners will be determined by the audience's applause and cheers.
This outrageous tournament, hosted by Mathieu Lepage, where humour and originality will be the weapons of choice, will start at 10 p.m. at the CCA's Shaughnessy House (1920 Baile Street).
Dancing will cap off the night, starting at 1 a.m., with a live set from DJ Fougère (Hologramme).
Facebook Event:
https://www.facebook.com/events/227022810971690/
Quebec's only film festival dedicated to documentaries, the Montreal International Documentary Festivalpresents the best reality‐based films, including the works of established directors and new talents.
The 19th annual RIDM will take place from November 10 to 20, 2016.
Information:www.ridm.qc.ca / info@ridm.qc.ca
-30-
Contact: Caroline Rompré | publicist | 514-778-9294 | caroline@pixellex.ca