A first Docs-in-Progress – Canadian Showcase at Doc Corner, Marché du Film de Cannes 2019
in collaboration with TELEFILM CANADA and Hot Docs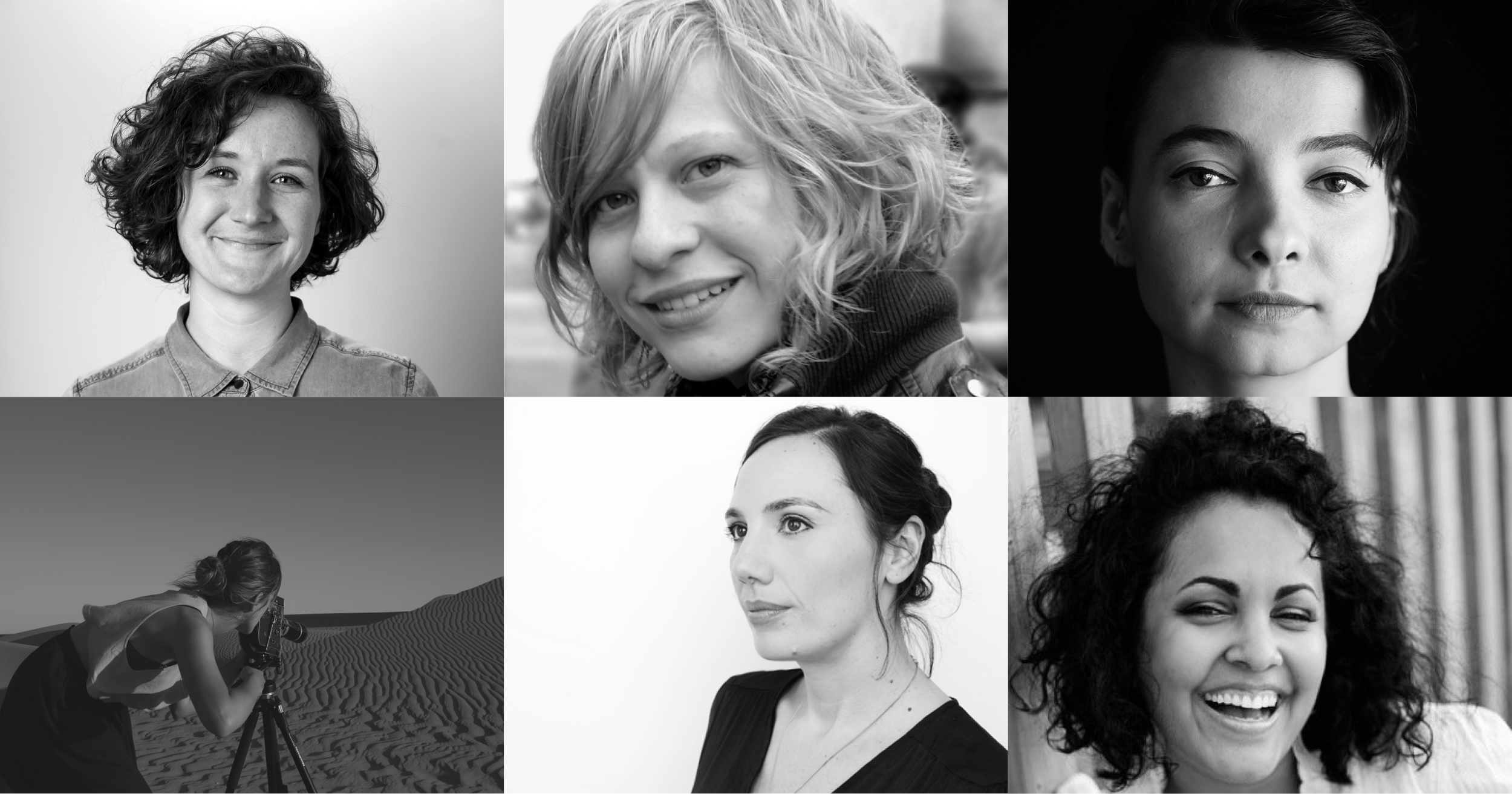 Left to right, top row first: Audrey-Ann Dupuis-Pierre (Metafilms), Isabelle Couture (Catbird Productions), Polina Teif, Émilie Serri, Marlene Edoyan (Fauve Film) and Tamara Dawit
Forum RIDM is proud to announce a first collaboration with Telefilm Canada and the Hot Docs festival (Toronto), culminating with the inaugural Docs-in-Progress - Canadian Showcase. The event will take place on Saturday, May 18 from 10 a.m. to 11:30 a.m. at the Doc Corner of the Marché du film de Cannes. This all-woman Docs-in-Progress will give the producers and directors of four Canadian works in production the opportunity to pitch to an audience of buyers, distributors, festival programmers and international sales agents.
Ahead of the event, the RIDM and Hot Docs will provide pitch training to the representatives for the four projects, and provide personalized guidance during the event. The producers and directors will have the opportunity to present a 10-minute excerpt from their work in progress, give a presentation and launch their film on the international market.
The following projects were selected:
Damascus Dreams represented by Émilie Serri (director) and Audrey-Ann Dupuis-Pierre (producer)
Faced with the conflict in Syria, Emilie, whose family owns a movie theater in Damascus, tries to reconnect with her cultural heritage by imagining a fictional country able to preserve both the memories of the Syrian newcomers she meets, her father's and her own. Weaving together testimonies, archival material and performances in a singular form of essay film, Damascus Dreams addresses questions of cultural identity, memory, exile and loss in the context of a war.
Eulogy for the Dead Sea represented by Polina Teif (director and producer)
Eulogy for the Dead Sea is a meditative feature-length documentary which parallels regional conflict in Jordan, Israel and Palestine's West Bank with severe environmental degradation around the Dead Sea, which is estimated to disappear by 2050. In a land ravaged by war, loss is commonplace. Eulogy for the Dead Sea is a meditation on ecological grief that transcends borders.
Finding Sally represented by Tamara Dawit (director) and Isabelle Couture (producer)
Finding Sally is Tamara's personal investigation about the mysterious life of her Aunt Sally, an Ethiopian aristocrat turned communist rebel who disappeared during the revolution that led to the overthrow of Emperor Haile Selassie in the 70s. By revisiting the past, the film also questions the current political situation in Ethiopia.
The Sea Between Us represented by Marlene Edoyan (director and producer)
The Sea Between Us transports us into the lives of Hayat & Wafaa and to the city of Beirut in Lebanon, 25 years after the end of a bloody civil war. Through the intimate stories and memories of these two female protagonists of different backgrounds, we understand why the city's neighbourhoods are still walled in by invisible boundaries and whether forgiveness and reconciliation are possible in a country still broken over religious and political ideology.