FESTIVAL OPENING!
Let the festivities begin! Until November 21, we invite you to discover the best of cinema documentary on the big screen, through an audacious and socially engaged program. This year's program includes more than 120 films from 44 countries, including 54 films from Quebec and Canada, and more than half of the films are signed by women filmmakers.
Don't forget to select the films that interest you and to reserve your seats!
CINÉMATHÈQUE QUÉBÉCOISE | BAR OPENING !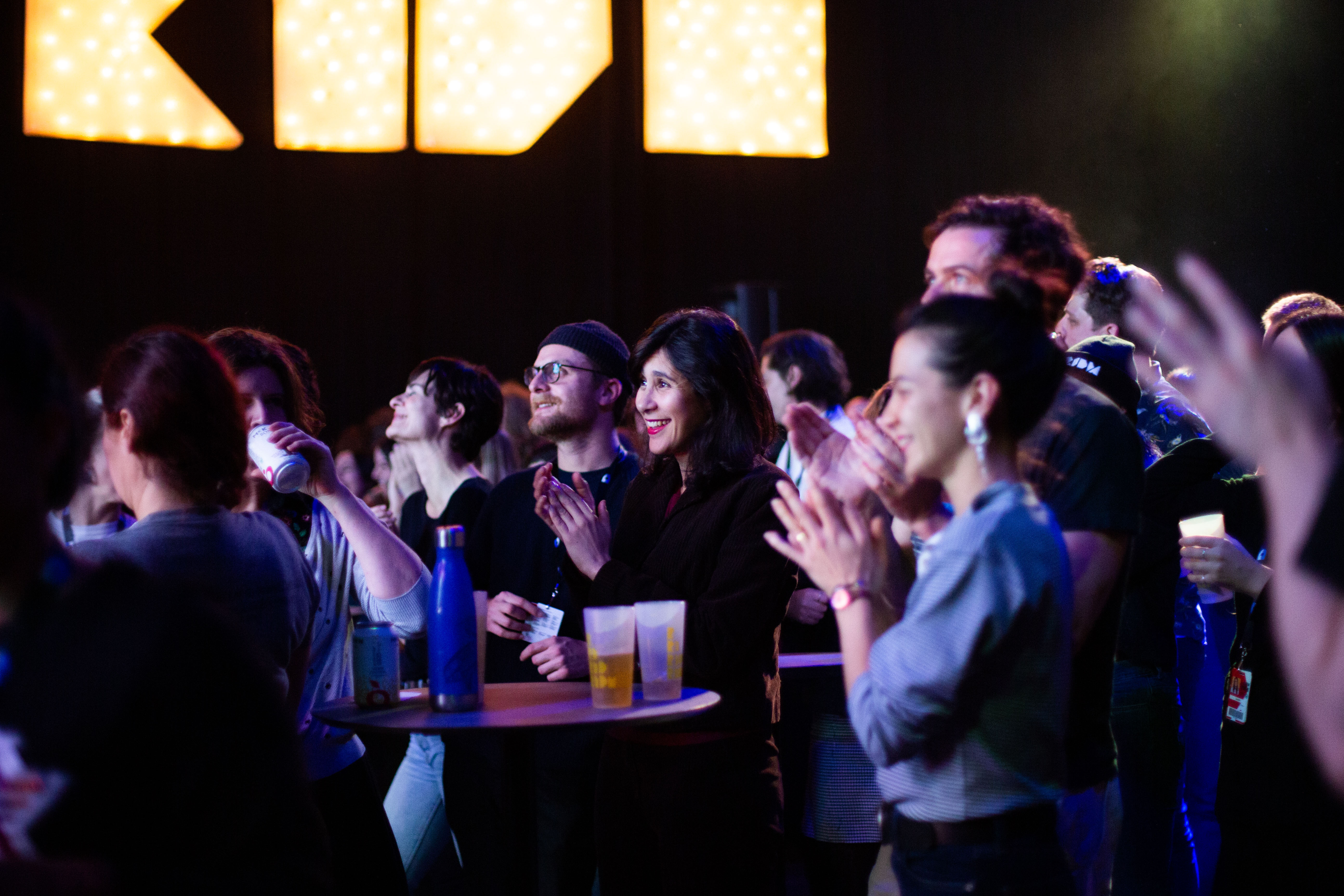 Attention all elbow-throwing moviegoers and microbrewery lovers: the festival bar is open Monday to Saturday from 5pm to 11:30pm! Come see us at the cinemathèque québécoise and get a taste of the festival with us.
ON THE SCREEN THIS WEEKEND
SATURDAY 13 NOVEMBER SELECTION
| | |
| --- | --- |
| | From behind the counter of a newspaper kiosk, Alexandra uses her cellphone camera to capture a tiny space that encapsulate the life of a Paris neighbourhood. |
| | Filmmaker Rosine Mbakam introduces us to her friend Delphine. A cri de coeur from a woman whose greatest crime is her own existence. |
| | |
| --- | --- |
| | A surprising work, rich with eloquent symbolism, this documentary explores accent as a powerful social marker and the sinister control tactics that exploit it. |
| | Short and medium-lenght program: |
| | |
| --- | --- |
| | This sensitive hybrid film shines a light on a beautiful friendship between two women separated by an ocean and different ethnic and cultural backgrounds. |
| | Stefan Pavlovic's intimate camera draws us deep into the internal worlds of two soulful individuals, who through their friendship are able to reconcile with the past.. |
| | |
| --- | --- |
| | A film in which documentary and fiction take turns contaminating each other. Julien Chauzit captures youthful anxieties over environmental destruction and the need to act now to avert catastrophe. |
| | Short and medium-lenght program: |
ACTIVITIES NOT TO BE MISSED
| | |
| --- | --- |
| | The RIDM is pleased to invite families to the Cinémathèque québécoise to introduce youngsters to documentary cinema. So don't miss this screening, dedicated to children 6 years and older, which will be followed by a workshop on learning through images. |
| | Discussions and debates between various speakers on the evolution of working conditions in the cultural sector. |